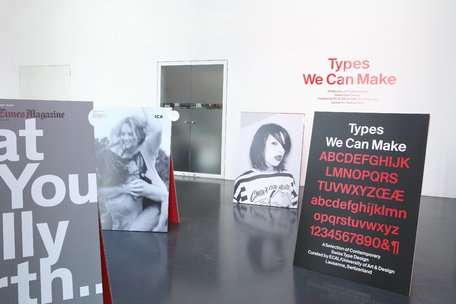 After Boston, Milan und Lausanne, Types We Can Make stops in San Francisco.
This exhibition, curated by ECAL/University of Art and Design Lausanne, presents a selection of new typography works from Switzerland, where type design has had the status of a high art form for generations.
—
Swiss typefaces is well represented with Romain BP, SangBleu BP, Simplon BP, Suisse BP, New Fournier BP and some private typefaces for Esquire, Mugler, L'Hebdo, ...
—
From 04 May 2012 to 15 Jun 2012 at swissnex San Francisco.
Opening reception: May 3, 6:30 pm
—
More informations:
> swissnex San Francisco
> MIT Museum Boston press release
> ECAL press release (French)
> Wallpaper* article

(images © ecal)