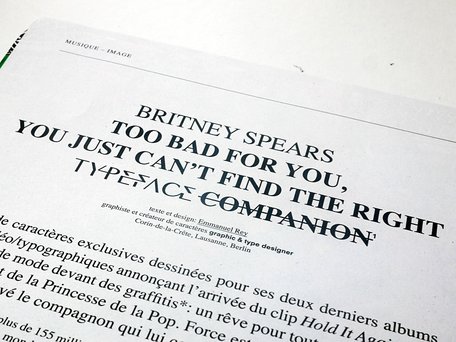 "[...] It's clear she has still not found her perfect match!"

After my article about Euclid BP in the first issue of Poster Tribune, Xavier Erni (Neo Neo) asked me if I could write something for the second issue about music – image.
Here is my contribution: an essay about Britney Spears and the fonts and typographic aesthetics of her album/single covers and videos (from 1999 to 2011) + a custom lettering "TYPEFACE" for the headline of my text.
—
The first two issues of the newspaper were awarded with the Swiss Federal Awards 2012.